We are passing through a very tough time, the whole world is struggling to get control over the worldwide pandemic spread. Our world has shrunk into the four walls of our home. People are forced to remain indoors, most of us have availed the facility of work from home. In addition to these pressures, our kids are out of schools with nowhere to go. This creates additional concern for parents, who're already busy worrying about protecting their families from Covid-19. Have we ever given a thought to what the working community faces these days, especially working moms?  Let's take a quick dive into this.
Moms are taking care of the home and children whether they work outside the home or not. It will be same whether its lock down situation or not. Moms reorganize their schedules to take care of kids and their home-schooling activities, which they need to balance along with the rest of the household work. Well… it's not an easy task, especially for a working moms…
Let's take a look at the impact… children are at home since the schools are indefinitely closed, and they may be more demanding and restless under the prolonged lockdown conditions. Mothers will have to struggle to meet their demands and spend more time with them.
Had she been in office, she could concentrate more on her work during the working hours and there was a demarcated work life balance back then. But the current situation demands of her careful multitasking of work and household activities which in turn affects productivity and adds pressure on her.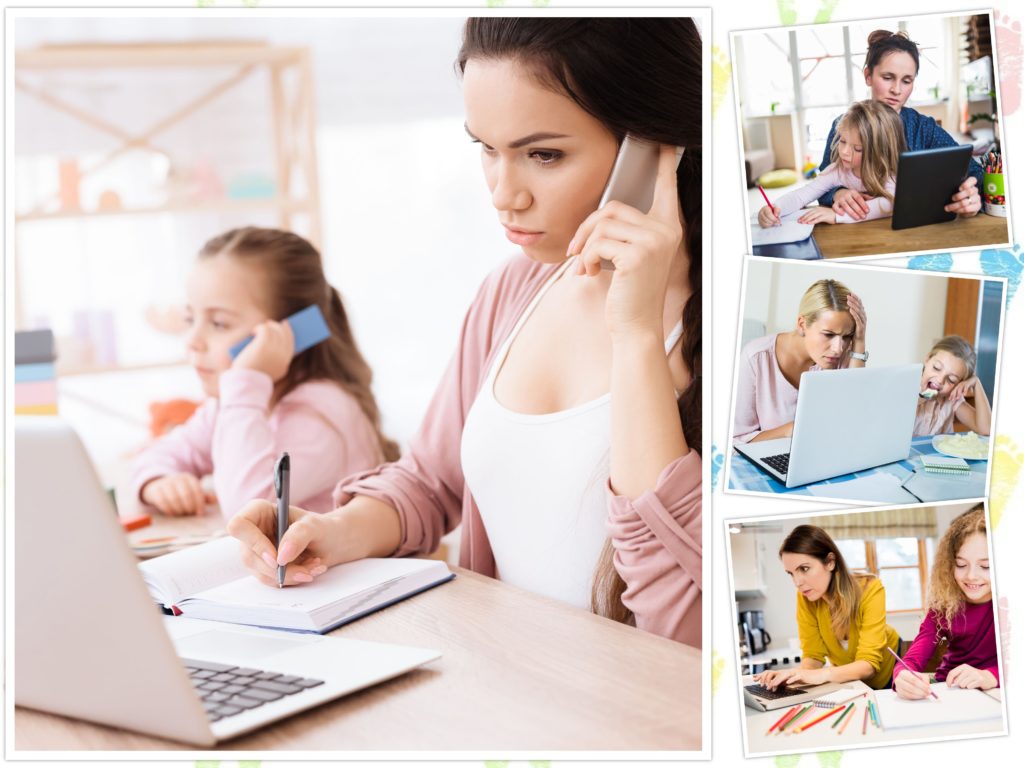 But yes, work from home does offer her the advantage of spending more time with family, paying attention to aspects like health and personal hygiene of family members, ensuring they eat well and take took care of their health, which the most important thing these days— thus goes on her duties which are never ending. She needs to ear mark time for her work and a considerate family can divide the work amongst themselves   which lessens her pressure very much.
But yes, a few mothers do not have the facility of working from home. The services of such women to the society is beyond words. For them duty comes first. Moms working in the medical field, administrative levels, health department, police, transport, media   and many more cannot even think of working from home, as the situation demands their physical presence in the field. Extended hours of work, very little time to rest and increased exposure to risk haunt the lives of these women..
Their dedication and commitment towards the work they do is highly commendable.  In a true sense, they guard the nation and its citizens against this pandemic. Here, the family's support and cooperation can help ease her pressures to a great extent, which in turn can make her keep the balance between her home and work place.
Let's all hope that this too shall pass… the hard times will soon see an end and normal life will be restored soon.
Kudos to all the SUPER MOMS out there!!