Your attire speaks out loud as to who you are. The influence of fashion in our life and the world around us is beyond our imagination than ever. It is one industry that is evolving at a lightning pace. A change in fashion can be triggered by anything since it undergoes a constant selection and creative adoption process. There is an ever-growing demand for career enthusiasts in the fashion industry, and it is in a sector that provides a wide range of career opportunities nowadays.
This challenging, competitive, and dynamic industry has a handful of diverse scopes and opportunities to offer, from the general fashion designer to a personal stylist. Being a designer is the first and foremost career opportunity one aspires for in the fashion industry. But everyone cannot become a fashion designer. The job demands an extreme level of creativity, artistic skills, color sense, and a flair for finding new designs. With beauty pageants and fashion shows getting more popular, people have become more conscious about fashion and the latest trends. It's an ample opportunity for fashion designers to exhibit their talents and establish themselves by creating a name.
Textile and apparel designing is one of the high-paying areas you don't want to miss out on. Their job role includes designing fabrics for the fashion industry. This job demands a creative vision to see how a finished product would look like and also proficiency in the technical aspects of fabric making.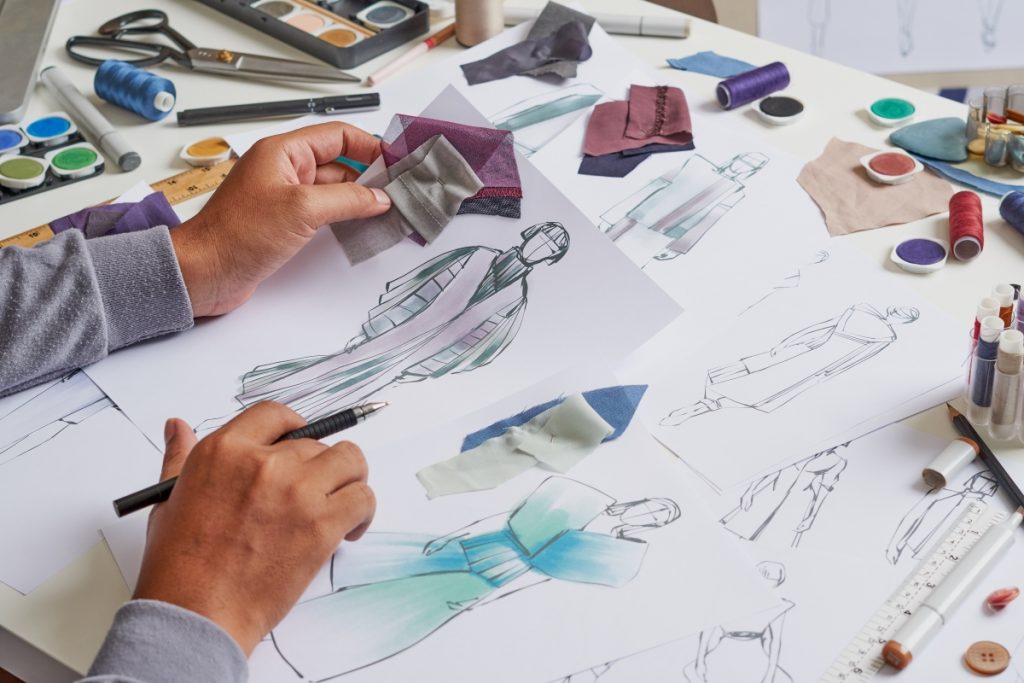 If you have dreamed of working in a retail store, create in-store displays, or any other appealing store visuals, you can try a career as a fashion merchandiser. If you think you have the kind of eye that can make other people look great, a Fashion Stylist career will suit you. A fashion stylist coordinates all aspects of a person's visual aesthetic to make them look as fashionable and appealing as possible. They should have the unique taste of creating new wardrobes and styles.
Models and fashion photographers are the two sides of a coin. Fashion Photography is dedicated to showing clothing and other fashion items in the best possible terms. They use beautiful models, exotic locations, editing techniques o achieve the goal. The designer gives life to their creation through their keen eye for aesthetic detail. Another profession that goes along with this is the job of a fashion writer. Information and news about the latest trends and developments in the fashion industry are transferred to the public through them.
The future of the fashion industry is evolving, and new jobs are being created all over the world. The fashion industry has started using technological advancements extensively, and it had opened a new arena for technologically skilled job seekers. For example, engineers are in high demand in the fashion industry.
Consumer psychology and data science have also started to have a significant impact on the fashion industry. These fields apply psychological and data analyzing techniques to learn more about the customers and their choices and predict what they are looking for. Fabric research and development is another evolving field. Manufacturers are in constant search of new generation materials which are performance and style enhanced. Fabrics with new capabilities such as smart fabrics are in the research phase, and these developments will revolutionize the fashion industry in the coming years.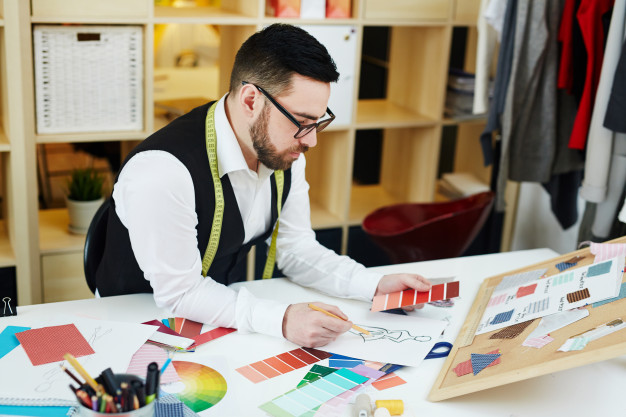 Nowadays, everyone is slowly getting addicted to the charm and glory of designer wears, irrespective of their class and economic status. People are feeling the need to adorn themselves with inners to outers that project their personality. Getting shoes to tiara's that match their outfits has become a priority for one's pleasure and wellbeing. As a result, the dressmakers and designer boutiques have sprung up in every nook and corner of each town.
When more and more people are looking for attires that can project their personalities, more designers, developers, and promoters should be there to help them. A sea of opportunities lies ahead for the ones who seek to enter the fashion industry.