The novel coronavirus has managed to wreak havoc in every section of the economy, including education. Schools, colleges, and universities around the world are reeling under precautionary lockdown measures. As Learning went online due to the pandemic, both parents and students are staring at new uncertainties.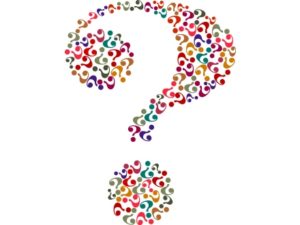 What are the revised examination dates?
What about admission statuses? 
Do univesities accept applications now?
In such times, it's important to stay calm and educate yourself on the possibilities if you wish to take any constructive step towards dealing with the situation. Let's go take a quick peek into the exam schedules and admission scenario:
A majority of the country's well-known curriculums, such as the Central Board of Secondary Education (CBSE) and Council for the Indian School Certificate Examinations (CISCE), have postponed their Class X and Class XII board examinations. The Cambridge O and A Level exams have been cancelled. The International Baccalaureate (IB) Class XII exams, scheduled between April 30 and May 22, were also cancelled until any further announcement.
National Testing Agency (NTA) has postponed the JEE main April examination 2020 that was scheduled to be held on  April 2020. The revised dates of JEE (Main) examinations will be announced on the 31st March 2020. The candidates and their parents are advised to keep visiting www.jeemain.nta.nic.in and www.nta.ac.in for latest updates.
As of now the NEET exam is proposed to be held in the last week on May 2020. Exact date will be announced later on after assessing the situation. Accordingly, the Admit Cards for the Examination which were to be issued
on 27th March 2020 will now be issued later on after assessing the situation after 15th April 2020 only. The candidates and their parents are advised to keep visiting ntaneet.nic.in for latest updates.
The Indian Army has postponed all recruitment rallies by a month and asked its personnel to travel if only necessary as the world battles the coronavirus pandemic. More information visit www. joinindianarmy.nic.in

A lot of universities are extending their application deadlines
Exam postponement will lead to delay in results, thus affecting the admission process as well, forming a vicious cycle. For students who have been accepted to a college but haven't made a decision, institutional responses to the pandemic may make doing so harder. If students haven't already visited the colleges where they have been accepted, a closed campus likely eliminates that option.  However, in these unprecedented times, a lot of Colleges are offering virtual tours, creating more online content for prospective students and extending the deadline to accept offers of admission.
Allowing Harvard hopefuls some reprieve as the world grapples with the pandemic, several of the University's graduate schools have adjusted their admissions programming and application processes following the shutdown of many campus operations.
The University's schools have postponed or canceled most in-person admissions events scheduled for this spring, as Harvard has strongly discouraged non-essential gatherings of 25 people or more and discontinued campus tours.
The College Board is canceling the May 2, 2020 SAT and SAT Subject Test administration. Makeup exams for the March 14 administration (scheduled for March 28) are also canceled. In the coming days, College Board will share additional information and details directly with registered students and test centers.
ACT has rescheduled its 3 and 4 April international test dates to 12 and 13 June 2020. All students registered for the 3 and 4 April international test dates received an email from ACT informing them of the postponement and instructions for free rescheduling to 12 or 13 June or a future international test date.
The Educational Testing Service has postponed its administration of the GRE — a graduate school entrance exam required by many Harvard master's and Ph.D. programs — in some locations worldwide. ETS announced that students in many countries, including the United States, will be able to take an at-home version of the GRE General Test with a live, remote proctor starting March 23.
The Graduate Management Admission Council has largely suspended testing for the GMAT, another graduate school entrance exam, across the United States and the globe. The GMAC will put enhanced health and safety measures in place for testing centers that remain open, according to the group's website.
The National Association for College Admission Counselling in the United States has encouraged colleges to be flexible with deadlines. It has launched a crowdsourced list of colleges that have changed deposit deadlines from May 1 to June 1.

Many  Universities across the world, that have taken a flexible and innovative approach include:
Carleton University in Ottawa: The University has announced flexibility in admission deadlines as students are experiencing difficulty in submitting documents and test scores due to restrictions related to COVID-19. Carleton will be flexible with deadlines and document requirements and will continue to work with students from affected areas individually and make accommodations based on their circumstances.
New York-based Syracuse University: It has cancelled campus tours, but is offering virtual sessions to interact with students and give them a better idea of what their college has to offer. Under current circumstances, the University is implementing on-campus social distancing protocols due to COVID-19. Thus, all campus visit opportunities have been cancelled. Additionally, the admissions office is monitoring the situation closely and will be in touch with students regarding the potentiality of amended deadlines. An array of virtual sessions are already being offered for admitted students this spring.
University of St Andrews in Scotland: The institution has assured that admissions continue to remain open and the assessment of applications are going on. The applications are currently being assessed within our normal timeframes. For undergraduate UCAS applications received by 15 January 2020, they expect to make decisions by 31 March 2020. For all other undergraduate and postgraduate applications, they will continue to make decisions as usual, and these will be communicated to applicants by email within normal timescales."
In Australia, University of Melbourne continues to be open for students who would like to visit the campus: "Campus tours are held on campus twice per week. They also engage via Zoom meetings."

But then, the downtime spells extra time for entrance exam preps! The students now have more time to prepare for competitive exams, applications, college essays and interviews.
What more, this is also an excellent time to educate yourself and explore different career choices. Virtual Internship Program is an interesting and exciting online program that allows you to explore different professions, solve their tasks and understand their world. Science, Architecture, Fashion, Law, Accounts and more – there are 18 career options for you to explore.
The pandemic may seem to have dented your current plans. But all it takes is to tweak those plans a little, open up yor mind and train yourself to be future-ready.
Make the downtime work to your advantage for a brighter and better future!